Newsletter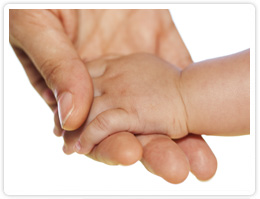 Recent Activates
Recent Activates from MERDIndia In September -2023

1-MERDIndia gave informative support to more than 30 people regarding IEM and NBS, rare
Disease


September marks on Newborn screening awareness month

we visited 33 hospitals along 2 round table discussion and 2 seminar

29th September

Bhopal- organized Newborn Screening awareness seminar along with AIIMS bhopal support by IEM support
Charitable Trusts,loin clubs bhopal district 3233 G-2 ,Jeevan deepti society, over 100 people well
attended the seminar, venue was Auditorium AIIMS bhopal, key speakers were AIIMS Director bhopal Dr Ajai Singh , Dr
Shikha malik, Dr Bhavna Dhingra, lion jp Johar, Shri Anil khare, Ms sarika modi, merdindia foundation
parents ketan Pradhanand Gajanan udder.

19th September

Continue campaign for healthy children healthy nation On Newborn Screening awareness month September,we
done round Table Discussions with c k Birla Hospital jaipur, meeting organized by our member Ashutosh
ji Basotia, and useful Discussions by all respected doctors about importance of newborn screening.

16th September

Organized awareness programme along with IEM support Charitable Trusts at Yashoda hospital and Research
Centre Ghaziabad, it was great seminar and well attented by 60 people, key speakers were, Dr Seema
Kapoor, Dr Surender Singh Bisht, Dr Ranjana Mishra, Dr Alpana, Dr Aprana Tyagi, Dr Ashish parkash, and
unique play by Mr Sagar Kharbanda and Team, seminar moderate by ms sarika modi.

8th September



we disturubeted awareness Posters at j k loan hospital, mg hospital and Narayana hospital, thank you to
Dr kusum devpura and team , Dr sudir Sachdeva, Dr Saurabh Singh, Dr Munish kakar, Dr lalit Mohan
Sharma, Dr rajesh Pathak and Team
In this awareness week we covered 28 child care centers includes more than 50 doctors
Hopefully we are in right way to create awareness among doctors, Policy makers and Parents

7th September

in series of campaign for newborn screening and child hood cancer month along with lion club Jaipur
Adarsh nagar we distributed 14 nutrition kit for cancer suffering children in BMCRC and distributed
poster in manipal hospital . thanks to
jairam ji ,deepti ji and team , Dr aruna jain and dr Rahul for support .
6th September

Continues campaign for newborn screening month we visited Mahila Chikitsalaya Sanganeri Gate and Dr
Atul child care hospital jaipur and distributed awareness Posters, Great support by Dr Ramesh Choudary,
Dr sunil gothwal and Dr varnit Shankar.

5th September

Continues campaign for newborn screening awareness program and visited child Care Clinic, mg children
hospital, jklon hospital, gangori hospital, janana hospital all in Jaipur, great learning experience.



4th September

Continue of our observing Newborn Screening awareness month, we visited, Hope,cocoon,and cradle
hospital ,

Excellent support and guidance by Dr joyti patodia, Dr jagveer Singh and Dr manish Mittal

2ndSeptember

Distributed awareness Posters for NewbornScreening awareness and Child hood Cancer awareness at KMS
hospital, Uniyara hospital, Forties hospital, EHCC hospital, neo Clinic children hospital all at
jaipur, wonderful support by Dr kuldeep Mohan, Dr Sanjay kulshraht,Dr satyen, Dr Sanjay Choudary, Dr
Vivek Gupta, Dr SD SHARMA, Dr jai krishn Mittal.

1st September

Jaipur-distributed awareness Posters at Baby lon hospital, neoton CDC, Surya Hospital, SDMH, wonderful
support by

Dr DhananjayMangal. Swati Ghate, Dr sitaraman, Dr Deepak Shivpuri, Dr natwar, Dr Rajiv Bansal.







Update
Happy News
Taluk-hospitals in mysuru-to-launch-newborn-screening
https://www.thehindu.com/news/national/karnataka/eight-taluk-hospitals-in-mysuru-to-launch-newborn-
screening/article66993777.ece
Rahi Parkia, only daughter of a Surat couple, was diagnosed with Tyrosinemia Type 1, a rare
inborn error of metabolism resulting in elevated levels of tyrosine (an essential amino acid).
Due to this defect, tyrosine is not metabolised in the body and elevated levels affect
multiple organs like liver, nervous system and kidneys. Untreated disease leads to early liver
cancer which is uniformly fatal. Rahi had cirrhosis, portal hypertension, renal tubular
acidosis (kidney damage) and bone deformity accompanied by growth failure. The only possible
lifesaving treatment option for her was a timely liver transplant, Dr Anurag Shrimal,
director, liver, pancreas and intestine transplantation, said
https://www.hindustantimes.com/cities/mumbai-news/liver-transplant-saves-5-year-old-mumbai-
girl-as-parents-of-brain-dead-toddler-donate-organ-101689792781882.htmlExcellent News and Welcome Step
The Central Government has given full exemption from basic customs duty on all drugs and Food for
Special Medical Purposes imported for personal use for treatment of all Rare Diseases listed under the
National Policy for Rare Diseases 2021 through a general exemption notification.
https://pib.gov.in/PressReleaseIframePage.aspx?PRID=1912095
Centre Of Excelence Treating Raredisease
Government of India has identified 11 institutions which are actively managing patients suffering from
rare diseases. These institutes have been designated as Centres of Excellence(CoE).
https://rarediseases.nhp.gov.in/Hospital_Treating_Rare_Diseases
Happy News
AstraZeneca expands its portfolio by bringing rare disease therapy for patients in India
1st UK child to receive gene therapy for fatal genetic disorder is now happy and healthy
Please make our country a better and safer place for Newborns.